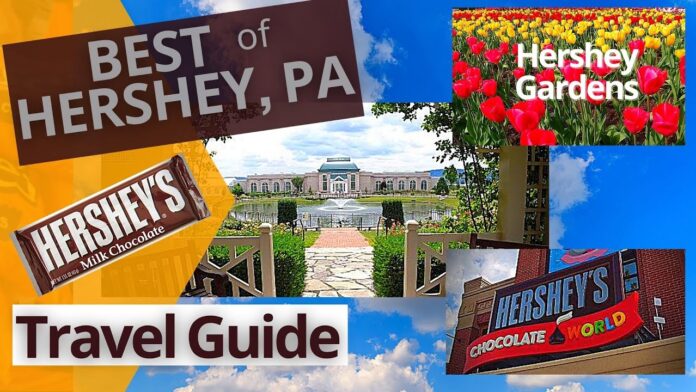 Visiting Hersheypark is, for many chocolate lovers, what it would be for a child to visit a toy store, with the only difference being that in this huge amusement park not only can you enjoy the constant presence of brands like Kisses, Reese's, Jolly Rancher, Twizzlers and Hershey's chocolate bars, you will also have fun with the great infrastructure you have.
Located in the village called Hershey, this park was created at its inception as an entertainment venue for employees of the chocolate factory in the early twentieth century. Its growth to what we know today has been slow, but very effective. To such a point that the park just outside the capital of Pennsylvania, Harrisburg, is a pilgrimage center for hundreds of thousands of Americans, who travel annually for a good time. Hersheypark is made to be the delight for children and adults alike. However, its protagonists are the 13 roller coasters mounted in the corners of the park.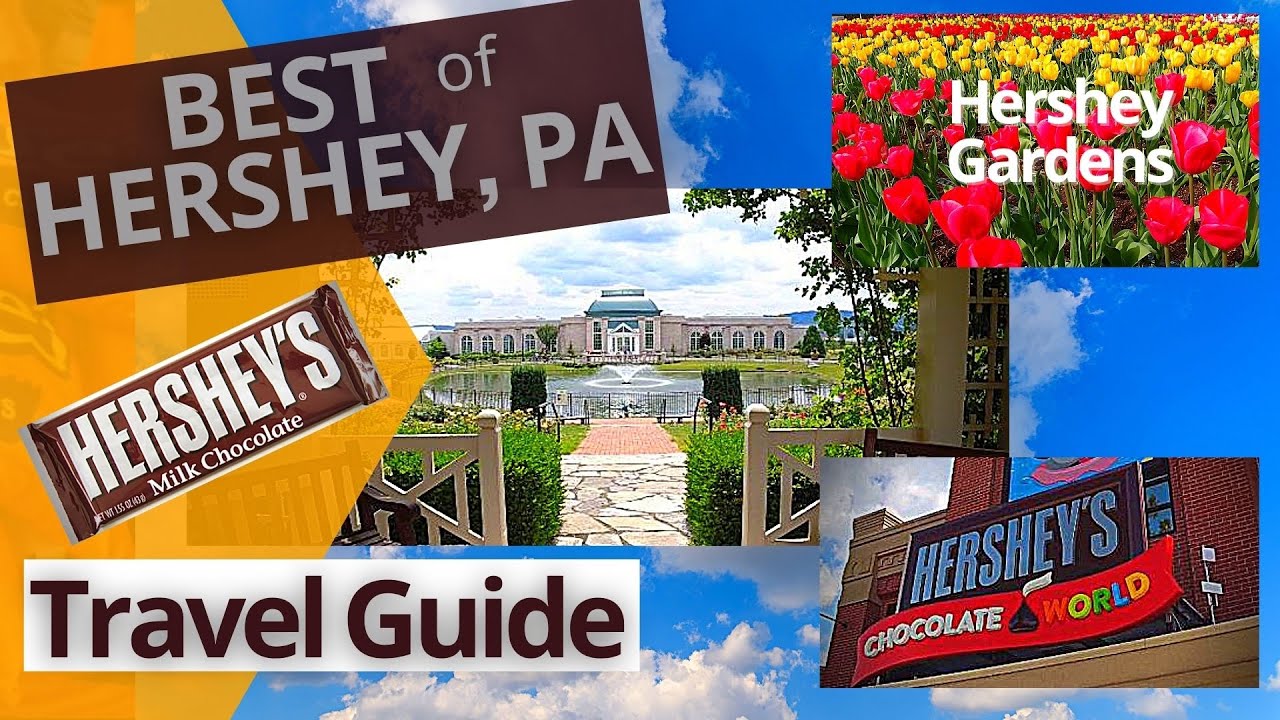 Roller coasters
In total, this park has nine roller coasters for people who are taller than four and a half feet. Three of them are in wood and the rest in metal. As expected, each of them has its own personality, its level of recklessness and offer completely different sensations. The most famous and with more queues of waiting are, in order of intensity:
Skyrush. A roller coaster with carts with rows of four. The two center seats go over the rails, while the two corner people go lower and with their feet dangling. Skyrush accelerates up to 75 miles per hour and can generate up to 5 G in some corners. The sensation of sitting in the air only gripped by the waist is creepy.
Fahrenheit. This attraction raises its passengers at a 90 degree angle up to 121 feet high and lowers them at full speed at a 97 degree angle. The descent is creepy and it will make you scream.
Sidewinger. This attraction begins with the carts moving in reverse on a large ramp until they are suspended looking down. Once it starts, passengers will turn three turns face down until they reach a similar climb at which it starts and where the car stops abruptly. After several seconds looking at the ground, the car is fired from behind and completes the same path through the three laps again.
Lightning Racer. This wooden roller coaster simulates a race between two series of cars, which simultaneously rise and complete the total journey until they are at the end of the attraction to declare the winner of the "race".
Laff Track. From the outside, this closed attraction looks pretty innocent. Once inside, the darkness and flashy colors make the experience fun. Not to mention that each four-person cart, sitting facing opposite sides, is spinning in its center of gravity throughout the roller coaster.
Other roller coasters to highlight include SooperDooperLooper, Wild Cat, Great Bear, Comet and Storm Runner.
Water park
One of the last additions to Hersheypark, at the end of the last decade, was a water park. It does not require an additional entrance as it is within close proximity to all other attractions.
This water park includes a wave pool, a crazy river, six large chorreras to launch solo or accompanied on rafts, a pool to run over a boogie morey , as well as areas for children with chorritos and an area for teenagers and adults with Chorreras, giant cubes that are filled with waters and bridges that unite each one of the towers. This area can take half a day to a full day, depending on the number of people in the park that day.
Other attractions
Like all amusement parks there are rides for all ages. There is a carousel, crazy carts, a little train, stars in the form of buckets and lifting umbrellas, among many others. Next are rides made for larger children, but still can not be mounted on the strongest roller coasters. This includes a series of machineries similar to those found at fairs or festivals, but with a different twist. There are less strong roller coasters, they can guide go carts like go karts, a giant star from where you can see the whole park, as well as several rides that go on water and people float inside some boats. All are distributed throughout the park, so that in every corner there is always something for visitors.
Hershey's Chocolate World
As part of the visit to the park, you must make an obligatory stop inside the huge building known as Hershey's Chocolate World, located just before the park's main entrance. Inside you will not only find a gigantic shop, which is the dream of any fan of chocolates, but also a space that offers the opportunity to know more in detail the history of the company Hershey, as well as the process of production and creation of bars of chocolate. This tour was renovated earlier this year. If this is not completely satisfying, you have the option, for an additional price, to create your own chocolate bar. An experience worth living, especially for the little ones, who will be amazed at the whole process.
History
What is known today as Hersheypark is nothing like it was when it was inaugurated in 1907. The original idea of ​​the magnate Milton S. Hershey was that the employees and relatives who worked in the chocolate factory of The Hershey Chocolate Company will find a space surrounded by trees and lakes in which they could spend their free time, as well as on weekends. This joined a whole community created around the factory that included houses, schools, hospitals and shops, among others.
At first, the park had huge green areas surrounded by lakes and sidewalks. Over the years, it has been adding attractions and facilities, such as a carousel, tennis courts and an amphitheater for shows, among others. As the decades went by, the roller coasters and all sorts of machinery for the entertainment of big and small were added. It was not until 1971 that the company decided to move from being a local park to becoming a national one. The first thing they did was to stop charging the attractions with an individual price to collect a ticket that included all the attractions. From that point on, the history of Hersheypark changed forever to become one of the best amusement parks in the United States.
How to get
Getting to this park is an experience worth seeing. Its wide green fields, full of cornfields and other plantations, allow us to experience unusual landscapes within our daily life on the island. This is accompanied by farms, with typical houses and red and white granaries, which one finds on the road between hill and hill.
To get to Hershey you have to do it by car. From Harrisburg, you can reach the park in about 20 minutes. Instead, if you travel from Philadelphia or from Baltimore, it can take you about an hour and 50 minutes.
As expected, the area is equipped with full-scale hotels, including three of the park itself: The Hershey Hotel, Hershey Lodge and the Hersheypark Camping Resort. All are equipped with swimming pools, restaurants and all the expected amenities of hotels in its category.
In the case of the Hersheypark Camping Resort you can rent a cabin or space to park a RV (trailer) at a reasonable price.
At the outskirts of the park, and at a reasonable distance, you will find hotels of chains such as: Hampton Inn, Travelodge, Best Western, Hilton Garden Inn and Holiday Inn, among many others.
For information on this destination, consult your travel agent.