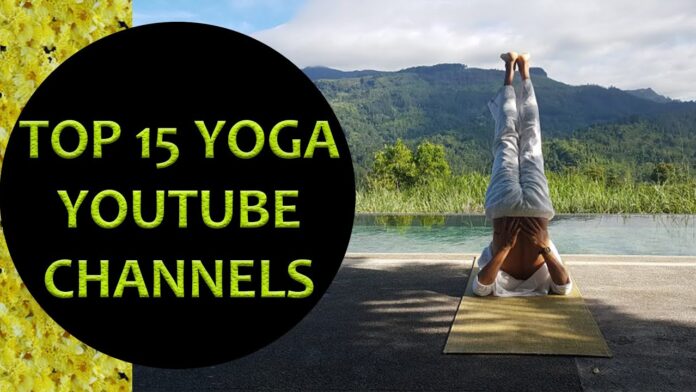 Do you already know the benefits that yoga has on a physical, mental and spiritual level? This science of ancient origin is part of the daily care routines from many people around the world.There are different teachers and different styles of Yoga, but they all point to the same goal: union of body, mind and spirit. That is why this practice born in India generates positive transformations in each practitioner.
SOME BENEFITS OF YOGA PRACTICE:
– Teach to breathe correctly
– Improves body posture
– Strengthens muscles
– Increases strength and flexibility
– Reduces stress and increases happiness
– Boosts vital and sexual energy
– Balances the nervous system
– Better concentration ability
– Heal stagnant emotions
– It prevents illnesses
If you have never practiced yoga, this is your moment: now you can take classes from your mobile or computer. Whether you are a beginner in practice, or if you have years of experience, you may want at some times practice from the comfort of your home, outdoors or if you are traveling.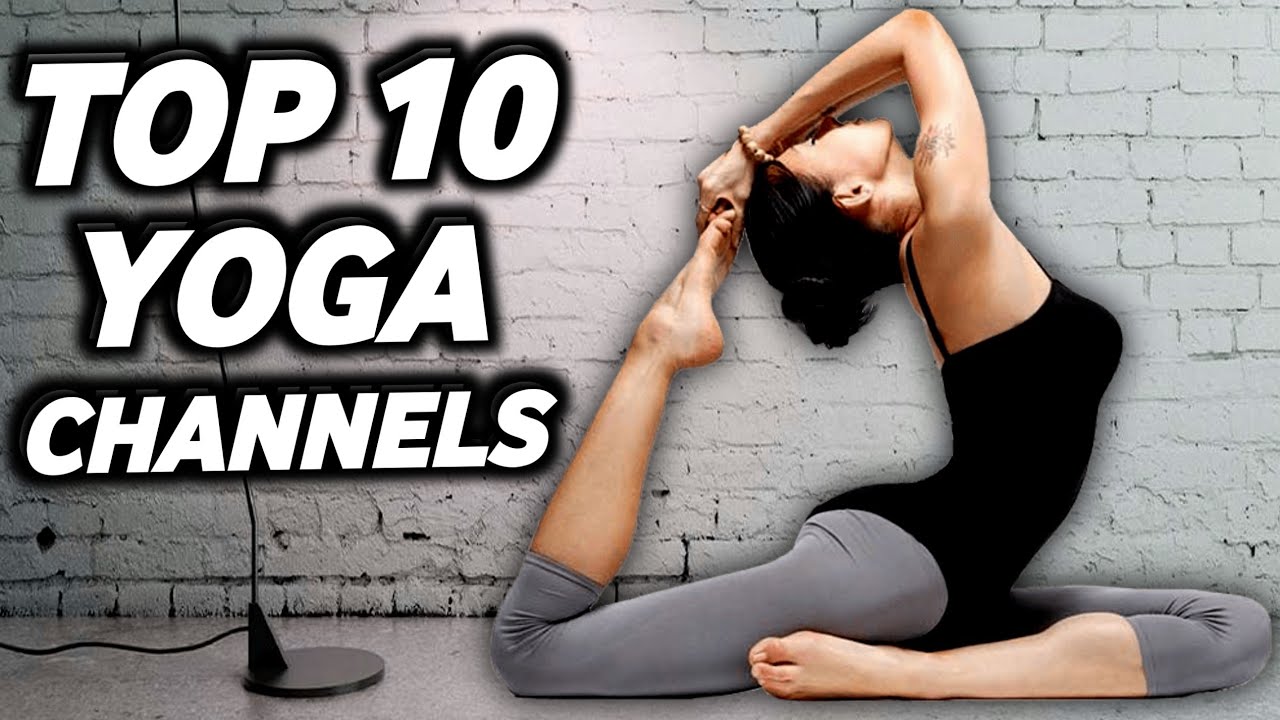 For this, we recommend some YouTube channels with instructors who teach classes for different levels, teach the assembly of positions and provide excellent breathing and meditation techniques. You only need a mat or deyoga mat, comfortable clothes and your mobile or computer and give yourself to the guide on the other side of the screen!
3 YOUTUBE CHANNELS WITH YOGA CLASSES
1. Xuan Luan
In her channel, this teacher offers very diverse material, from videos with yoga practices for beginners to required postures and masterclass. You find videos of long and short duration, yoga routines according to the time of day you want to practice and special classes to treat certain discomforts in the body. Guided meditations, sleeping yoga, tips for good digestion; without a doubt a very complete channel!
2. We are Gaia
In this channel you find different teachers who teach complete yoga, pilates, meditation and mindfulness classes. They offer yoga classes "from scratch", yoga for children, exercises to practice at work and yoga for beginners and pregnant women. In addition, it has videos on nutrition and inspiring interviews to immerse you even more in the care of your body, mind and spirit. Enjoy it!
3. Malova Elena
In her channel, the teacher offers yoga classes for beginners and yoga for everyone, adding specific routines to work abdominals, buttocks, legs and stretching located in different parts of the body as well as challenges of flexibility You also find guided meditations, videos about healthy habits and talks to expand your awareness.
It is important to emphasize that the practice of yoga in a study is important, since the instructor can correct your postures and guide you personally in your individual process. Therefore, we suggest that you be very careful and aware when taking classes online, respect your body and treat it with a lot of love.
With the confinement we have discovered that training in our home can become a hard task, but very rewarding and that Youtube is a good ally to achieve it thanks to the best fitness channels it contains. Why stop now? Any time is good to get up off the couch and move or, why not? to start you in the practice of yoga. In case you need a plus of motivation we have selected for you the best Youtube channels with which you can learn and do yoga in your own home. And if you're over Instagram, these are the 20 best fitness accounts you can find to further complete your workout.
The best Youtube channels to do yoga: Xuan Lan yoga
If he managed to teach him how to make asanas to the triumphants what he will not get with you. The Korean Xuan Lan is a benchmark in Spain of the most dynamic practice of yoga and its classes via yotube a challenge. If you are a newbie it may cost you a little, but if you already have any experience the mastery of Xuan Lan will take you to the next level, you just have to let yourself be guided by his Yotube channel.
The best Youtube channels to do yoga: Give yoga to your life
With the 200 videos about yoga that Sarah has recorded for this channel it is impossible that you do not get in shape. You can start perfectly in this discipline thanks to its guided classes or dedicate yourself to search among the playlists the asanas that best suit your specific needs because they have everything, from exercise routines to soothe specific pains to facial yoga.
The best Youtube channels to do yoga: We are Gaia
The kings of yoga at home. On her Youtube channel, Gaia offers a wise combination of yoga, meditation and pilates videos specially designed to be made by extending your mat in the living room. There are even exercises to perform at work (now that telecommuting has come into our lives) and a selection of yoga videos for pregnant women.
The best Youtube channels to do yoga: Yoga by Candace
Although the selection of videos that Candace uploads to his channel is wide in them you can find a wise combination of restorative yoga, vinyasa and power yoga, in addition to some guided meditation that another that never hurts. There are videos of stretching, videos focused on parts of the body, workouts of 15, 20, 30 and even an hour in length… If you are already a start, do not hesitate, stop to take a look.
The best Youtube channels to do yoga: Malova Elena
Here you will find everything, from classes adapted to any level to where to buy a mat with a pot included or tutorials on what are the most common mistakes we make when starting when doing yoga. We recommend its yoga section for weight loss and its meditation courses.
The best Youtube channels to do yoga: Sarah Beth Yoga
With more than 700,000 subscribers this Youtube channel has become an essential to start the day for thousands of people. Why? For its routines of asanas of 10 minutes able to charge the batteries to anyone as soon as they wake up in the mornings. But Sarah Beth Yoga offers many more tools to enjoy yoga to all types of audiences: you can find routines for before and after childbirth, sequences of asanas to gain flexibility and a wide playlist for beginners.
The best Youtube channels to do yoga: Yoga with Marina Buedo
In her channel Marina Buedo shares from lifestyle talks to beauty tips, but what we are interested in are her yoga routines that include all levels, even that of super beginners. Among his videos you will find how to make step by step the basic asanas and those that can help you sleep better, the ones that will make your back more flexible, the ones that will make you lose waist …
The best Youtube channels for doing yoga: Ekhartyoga
It's in English but we don't care because this Youtube channel has a series of videos that adapt to all kinds of bodies and people. What are you a runner? Well, there are yoga videos for runners. What your weak point is the neck of so much looking at the mobile? Well, there are also asanas to strengthen this area. There are even yoga videos for people who are preparing for an exam.
The best Youtube channels to do yoga: Cosmic kids yoga
Don't the little ones in the house have the right to stretch, relax and meditate? They do. And if with the characters of Super Mario, Frozen or Trolls then better than better. In this channel (sorry, but it's in English), young and old can learn yoga postures and have fun all in one.
The best Youtube channels to do yoga: Bad yogi yoga
Just as important as doing it is doing it right and that's where Bad yogi yoga classes come in. In this channel you will find all kinds of yoga videos but, the most important thing, is that they explain what you do not have to do and, the best thing, that they encourage you to try again because they are aware that you have to go step by step. The best? Your yoga routines in just one minute! Yoga of the good with a plus of sympathy, empathy and motivation. Does anyone give more?
The best Youtube channels to do yoga: yoga with Adriene
Yoga for busy people, yoga for beginners, yoga in case your back hurts… the Yoga with Adriene channel has everything a yogi could want, especially useful information and a very pleasant atmosphere. If you are a beginner and want to get started in the practice of yoga, Adriene can be your best guru.
The best Youtube channels to do yoga: Kino Yoga
Kino MacGregor is a yoga teacher, has written three books on the subject, has 6 DVDs practicing Ashtanga Yoga and is the co-founder of a magazine on the subject and a center in Miami where, of course, yoga is practiced. Yoga is his life and the more than 1700 videos you can find on his channel prove it. In addition to a perfect technique, Kino pays attention to the more spiritual side of the subject, the one that gives you a plus of peace of mind and a quieter lifestyle. Your yoga challenge in 30 days is a must.