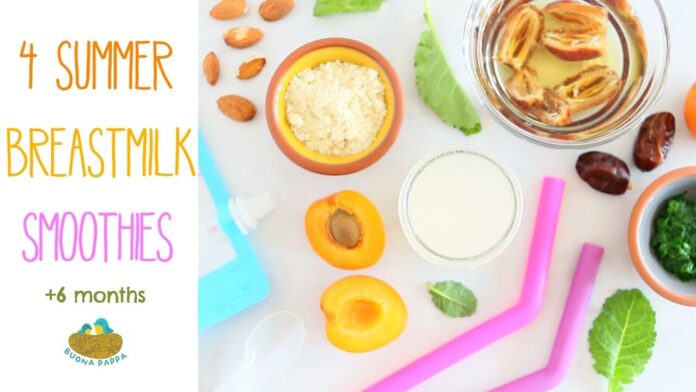 Recipes with breast milk are a good way to offer it beyond 6 months, at which time many women give up breastfeeding. This usually happens with the return to work and the introduction of new foods in the baby's diet. In addition, it is very interesting because in it are many of the nutrients that the baby still needs even after 6 months when complementary feeding is started.
Using breast milk instead of formula
According to official bodies, exclusive breastfeeding is recommended until 6 months of age, since breast milk provides all the necessary nutrients for the correct development of the baby. From then on, food supplementation begins, during which new foods are offered to the baby that will end up being part of their usual diet. Formula or replacement milks are suitable when there are problems or impediments to successfully and satisfactorily breastfeeding. On the other hand, It is usually a common practice to offer them at the time of introducing new foods, either in a bottle or to prepare other dishes.
Now did you know that breast milk can be used in the same way as formula? It is also suitable for preparing some recipes and meals for children and, as has been seen, it continues to be a source of nutrients of special interest.
Recipes with breast milk to try to cook
Ensuring that the baby receives it without breastfeeding implies looking for new ways to offer it. For this reason, you can try to prepare some recipes with breast milk that incorporate it among their main ingredients.
1. Avocado puree
This is a very simple preparation that does not require any kitchen utensils. It is only necessary to mash in a small bowl half a ripe avocado and a little breast milk with the help of a fork. You can beat it if you want it finer.
2. Porridge
Cereal porridges are one of the first preparations offered to babies. On many occasions, water or broth is added but there is no reason not to try a little breast milk.
To cook it, you only need a few very fine oat flakes or a little oatmeal suitable for preparing porridge. Heat the milk a little without boiling and add the cereal while mixing so that it does not stick.
3. Oatmeal and banana porridge
A variation of the previous recipe is this porridge to which the banana is added. It is perfect for breakfast or a snack and its texture can be adjusted to the preferences of each child by adding more or less amount of milk.
With a fork, mash half a ripe banana; Place in a saucepan with a glass of milk and heat. Stir vigorously with a few rods and add between 3 and 4 tablespoons of rolled oats. Leave on the fire until it acquires a thicker texture.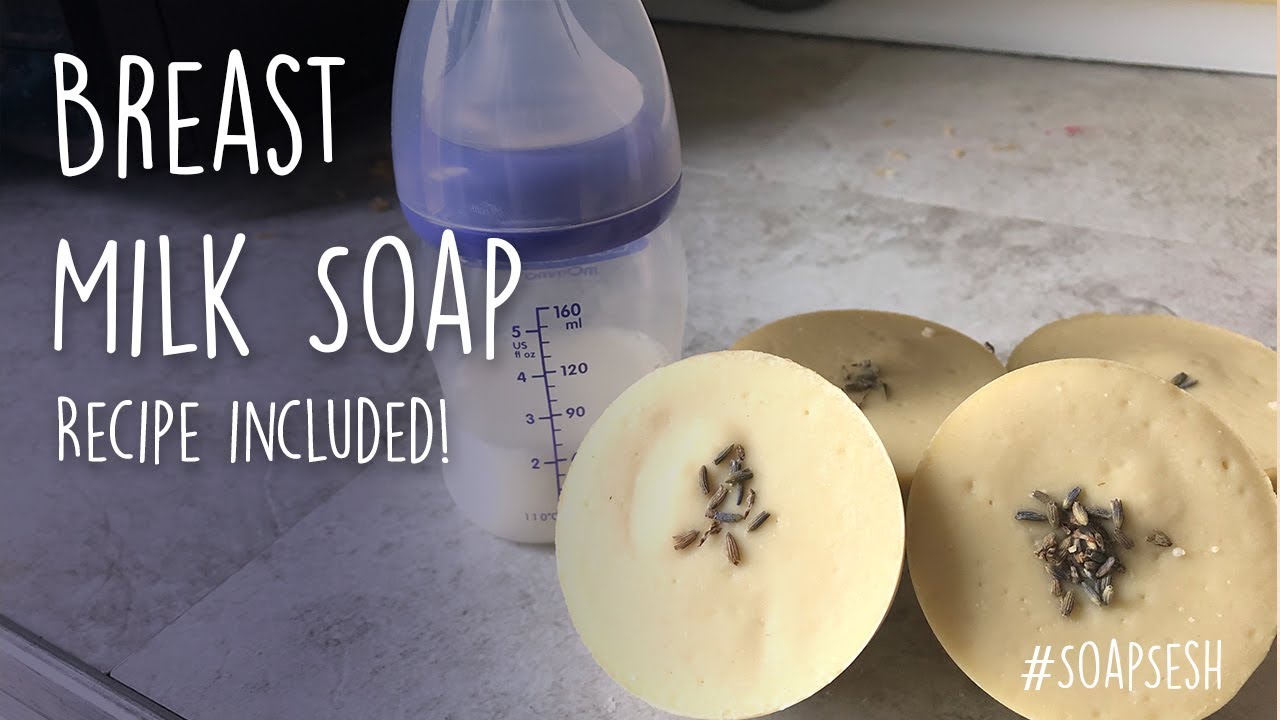 4. Sweet vegetable puree
Carrots, sweet potato or pumpkin are vegetables well accepted by the little ones for its special sweet taste. In addition, they are very soft and digestive foods perfect for a more delicate organism.
To prepare this porridge you need 1 small carrot, half a sweet potato, half a leek and 1 glass of breast milk. The steps to follow are those:
Wash and peel all the vegetables very well.
Chop and boil in water for 15 minutes.
Remove from heat and remove excess water so that the vegetables remain dry.
Blend with a mixer or a fork. Add the milk little by little until you get a fine cream.
5. Chicken and vegetable porridge with breast milk
The incorporation of milk in this recipe is done in substitution of the broth. For this reason, not only the nutritional content of the dish changes but also its texture, which becomes a little more unctuous. Thus, it is necessary to follow the following preparation method:
Wash and cut the vegetables into large pieces: 1 carrot, 1 small leek and half a zucchini.
In a saucepan, boil them together with 20-30 grams of chicken or the appropriate amount for the baby's age.
Cook 20 minutes until everything is tender. Then put the ingredients in a blender glass (without the water) and blend to obtain a thick mixture.
Add breast milk little by little (about 200 milliliters) in order to obtain the desired texture.
6. Pancakes
This recipe requires a little more time but is a perfect breakfast or snack for young children and a little bigger. The necessary ingredients to prepare it are:
A mashed ripe banana.
A cup of breast milk.
1 egg.
2 tablespoons of olive oil.
1 cup of whole wheat flour.
1 teaspoon of baking powder.
1/4 tablespoon of baking soda.
In a blender or mash machine, combine the banana, milk, egg, and oil. In a bowl, mix the flour with the yeast and baking soda.
Then mix the wet ingredients with the dry ones to obtain a homogeneous dough. According to the taste of each one, you can add a little cinnamon or lemon juice. Then place a frying pan or grill on the fire with a little oil and pour 1 or 2 tablespoons of the preparation for each pancake. Let cook until small bubbles appear on the surface. Then it can be turned and toasted for 2 more minutes.
Thanks to their moist texture, they keep well for a few days in the refrigerator, although there is the possibility of freezing them. They can be tasted at room temperature or roasted.
The banana provides the sweet flavor without the need to add sugar but you can also use sweet potato, crushed mango or applesauce.
Recipes with breast milk: what you should keep in mind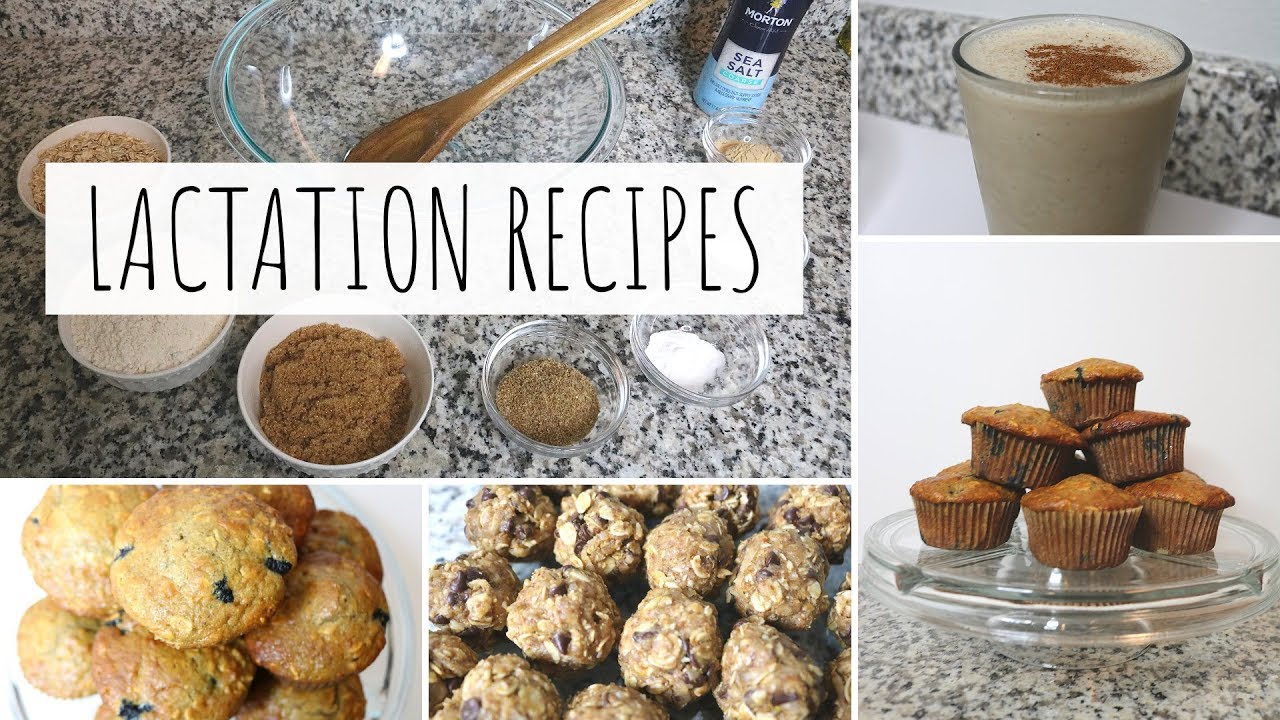 To use breast milk in the preparation of dishes, it is essential to have a breast pump. If the extraction process is simple and comfortable for the mother, there are more possibilities to continue offering milk to the baby in the form of cooking recipes.
In addition, hygiene habits are extremely important while expressing, handling and preserving milk. In the beginning, it is not necessary to boil it to eliminate pathogens but to be cautious during the process.
The best option is to cook with freshly expressed breast milk. If this is not possible, it is stored in the refrigerator for same day use. Another alternative is to have small quantities of frozen milk taking into account that it cannot be refrozen later.
At first, mother's milk can be used to replace cow's milk in any recipe or preparation. However, it is recommended to adapt to the preferences of the baby and to the foods that have already been safely introduced into their usual diet.