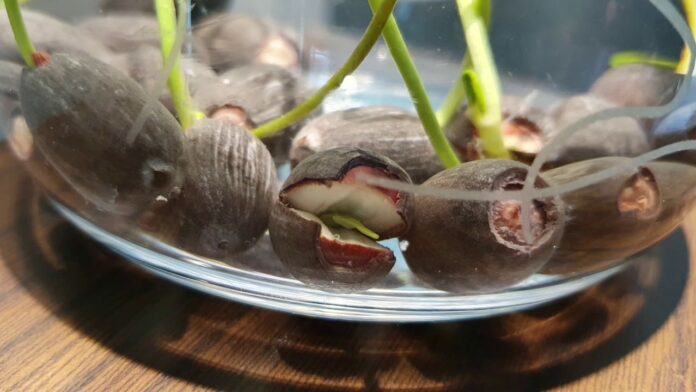 The açaí bowls have become the quintessential breakfast of Instagram. Healthy, colorful and above all delicious, are the most demanded option at breakfast time (yes, sorry chia pudding) and why not admit it, at the time of Instagram photo.The most used topping? Strawberry fruit, dehydrated, coconut, pure chocolate … but the seeds they are almost always the protagonists of the 'bowl'.
Lotus seeds and dehydrated cranberries.
Of linen, of chia, of poppy, of sunflower … the options are endless. However, there is a type of seed that has become fashionable in social networks and that until now we had not used: it is about lotus seeds, a type of very nutritious seed to eat with yogurt, smoothies or even salads.
They are full of proteins, fiber and can work as substitutes for legumes, such as garabanzos or beans. As much as snack (sure Carlos Ríos would approve them as edamames) or as a main element in a dish, they are a superfood that you should incorporate into your diet. They are one of the most popular seeds in Asia for their properties: they have been used for many years to treat blood pressure problems, lose weight and treat stress problems. What are you waiting to try?
Although they are not the only beneficial seeds. Sure you've used the basil to know, but … Have you ever tried the basil seeds? They compete for the first place with chia, but they also have countless health benefits. They calm pains, have antibacterial properties and are antioxidants.
If you're not too sweet … you have to sign up for Sesame seeds. Perfect for salty dishes and even smoothies or juices, they are the ideal toppping for almost any dish. They contain fiber, iron, zinc, vitamins A and B and help reduce premenstrual syndrome .